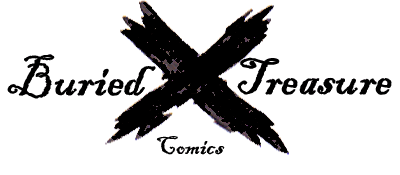 All content copyright©2005 Wicked God Productions & Buried Treasure Comics.
DC Direct brings us some cool statues based on two Cartoon Network series
Two new statues from DC Direct are representin' Cartoon Network in the hood. The first to come out will be the Megas XLR statue based on the series that makes hilarious fun of all giant robot anime. It will hit stores on September 28th and will be cold-cast, hand-painted, limited to 1500 peices, and about 9" tall. The second statue, arriving in stores on October 19th, will be The Grim Adventures of Billy and Mandy featuring Billy, Mandy and everyones favorite visage of death, Grim. This statue will alos measure close to 9" tall, be hand-painted, and cold-cast but will not be a limited edition. Both statues will cost $125 each.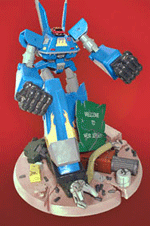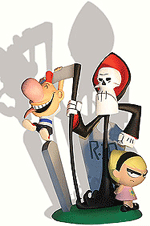 Wonder Woman Mini-Statue voted 'way cool'
Yes, here at Buried Treasure Comics we have voted this 6" tall by 6" wide statue way cool. Looking like the Amazonian Princess Warrior she is, this statue makes me all the more willing to be subjected to Wonder Woman's golden lasso. Based on a sculpture by Tim Bruckner and designs by artist Brian Bolland. Cold-cast and hand-painted of course, this little beauty will cost $39.99.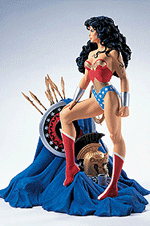 Nightcrawler 'BAMFS' into stores in May
Bowen Designs brings us Nightcrawler in a sweet 14" tall statue form. Sculpted by the Kucharek Brothers, this $175 statue belongs in every collection.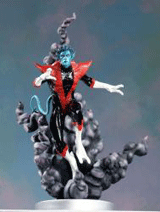 Links to cool sites: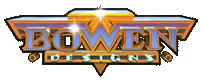 Robotech Bookends Sweetness
These killer bookends come in three varieties: Scott Bernard 's
VFA-6H vs Invid Enforcer, Rick Hunter's VF-1J vs Zentraedi Battlepod, and Roy Fokker's VF-1S vs Zentraedi Battlepod. These cold-cast porcelain bookends stand aproximately 8" tall and can stand on their own as statues if you don't have any books you want to squeeze between them.